BOSKO CHRISTIAN SCHOOL
We want children at Bosko to learn, to lead and to make a difference in their community, their country and the world.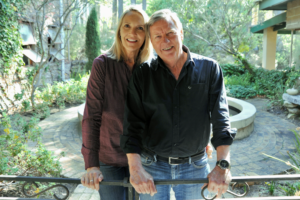 BOSKO CHRISTIAN SCHOOL
OUR HISTORY
Mario Celeste Marchiò are the founders and spiritual parents of Bosko Christian School. The school came into being in 1987 when an alternative to the available education options in Hermanus was sought for their children. The mandate for Bosko that Mario and Celeste felt the Lord gave from the beginning, was, "Feed" – as the word Bosko means exactly that in the original Greek scripture in John 21:15. From an initial intake of eight children, the school grew to over one hundred and, through the years, has helped with the academic career of hundreds and hundreds of learners. Mario and Celeste have since handed over the running of the school to a capable team of educators who continue, to date, with the divine assignment given to them in 1983.
The whole philosophy of the school is not simply to teach the children "how to make a living" but, particularly, "how to live". To this end, Mario and Celeste continue overseeing Bosko Christian School.
BOSKO CHRISTIAN SCHOOL
making a difference
Bosko Christian School presently has +-190 children attending in 2020 (ECD to Grade 7). A team of extremely qualified Christian (SACE certified) teachers look after the welfare of the learners. This is not a job but a calling. When the amazing learners leave the school, they know "how to make a living" and, more importantly, they know "how to live"!
Christian based
SA National curriculum
Positive learning environment
Adequate facilities
Individual attention in small classes
OUR GALLERY
We do all the work, you get all the credit
FIND OUT MORE
We'll be happy to answer any questions
TESTIMONIALS
Read more on how other people rate our services
"The Bosko Christian School & JollyTots Play-/Pre-School is providing a vital service to the poor communities of Hermanus, offering an educational programme of a very high standard. I highly recommend".
"Over the many years the principal of the school and her staff members have welcomed the Trust with open arms and have demonstrated their total commitment and genuine appreciation for support rendered to the hundreds of children who need it the most. All children who are being supported are from disadvantaged communities in the Overstrand."
"Let me use this opportunity to appreciate the continued commitment Bosko Christian School gives by serving our beloved community. Since Bosko's inception, the school has empowered numerous students, especially the most vulnerable."
"The school has good values and I can see it in the children (at school and at home). I would recommend the school to anyone and, in order for them to grow, it would be greatly appreciated if they could be assisted financially to expand the school."
"The school makes a big difference in the community and we are very blessed that our children have a chance to attend a good English speaking school, with affordable fees and a place with teachers that are passionate about teaching. Kindness of strangers brings so much joy and happiness to those receiving it. Kindness is a key ingredient that has a profoundly positive effect on happiness. It also teaches people to become better in the world and to have love and respect towards others."
"Bosko Christian School has a Godly vision to uplift and empower children through high quality Christian-based, affordable education, to find their calling in life and fulfill their God-given gifts and passions."